Choosing a wedding theme is one of the cardinal areas of planning a wedding. Choosing a colour or clours of the day defines the beauty of your wedding event.
In this article, we will highlight the White and purple themed wedding event of Lilian and Joseph covered by Visual Plus Studios in the city of Port Harcourt, in Rivers state, Nigeria.
Lilian and Joseph chose colours that complemented each other and made their event radiant and very colourful. Let's take a look at the pictures and try to figure out what made their event spectacular.
See more wedding sample by Visual Plus here!
The Bridal Train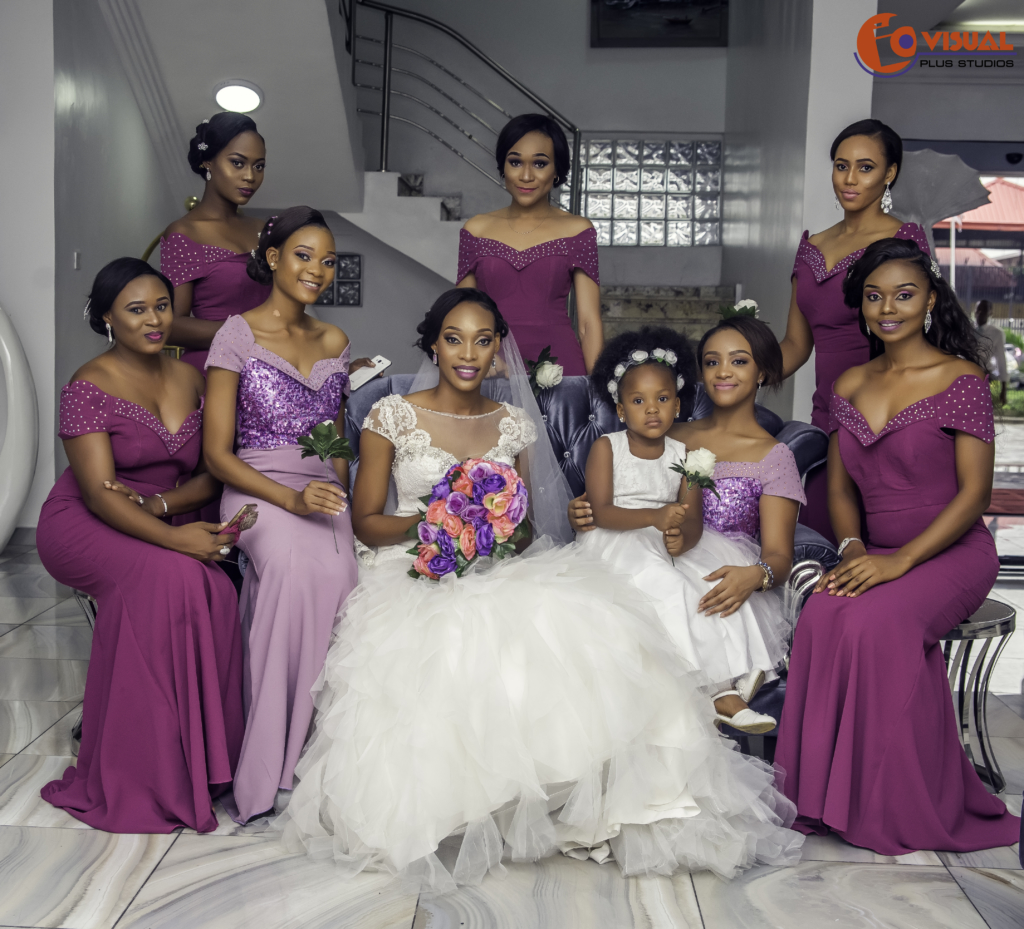 Lilian picked a purple colour for her bridal train with shade in deep and light purple making her train look so awesome and equally complementing her white gown.
.
The Groomsmen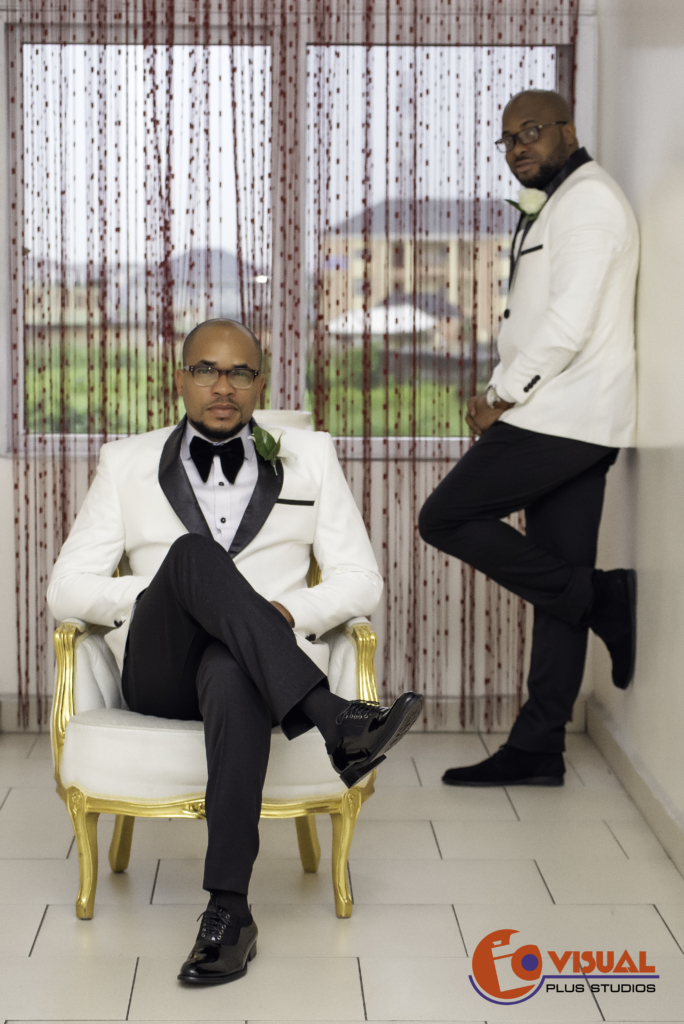 Joseph picked a white and black combination for himself and his best man making it very radiant in the midst of the bridesmaids.
The Couple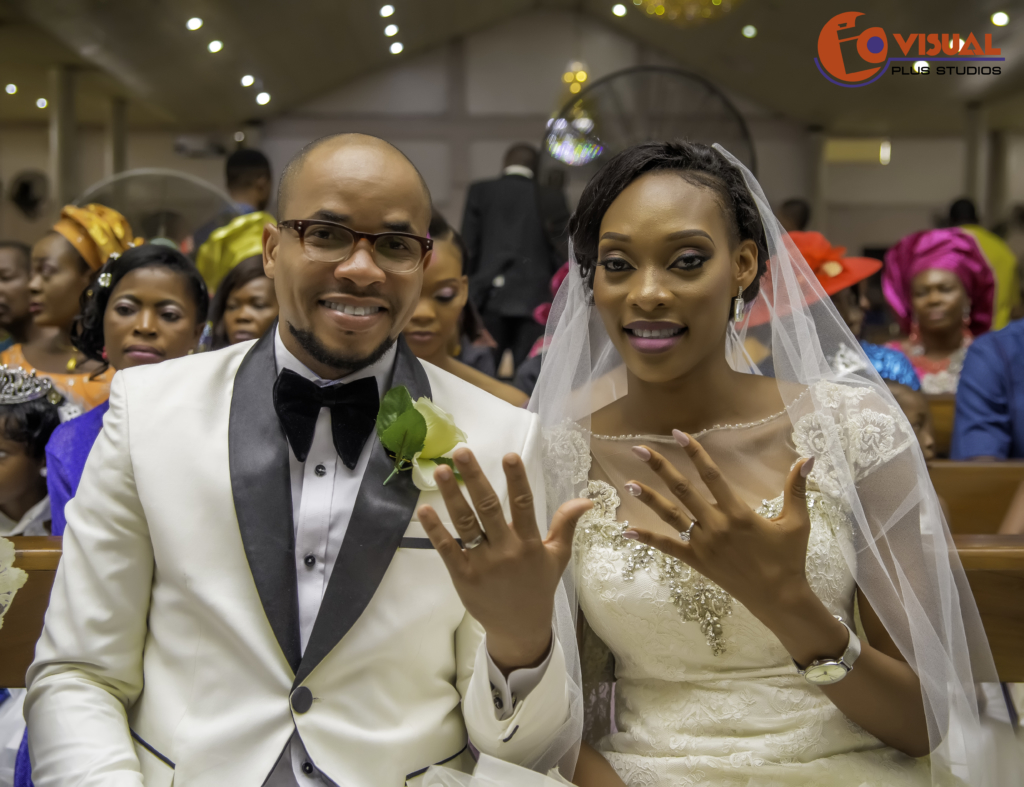 The couple clour combination keeps the purple-themed bridal train radiant. Lilian maintained a purple lipstick and light purple nails all through to compliment her bridal colours.
Lilian later changes into a purple gown that clearly complements her original theme and stands her out when seated white her groom dressed in white and black.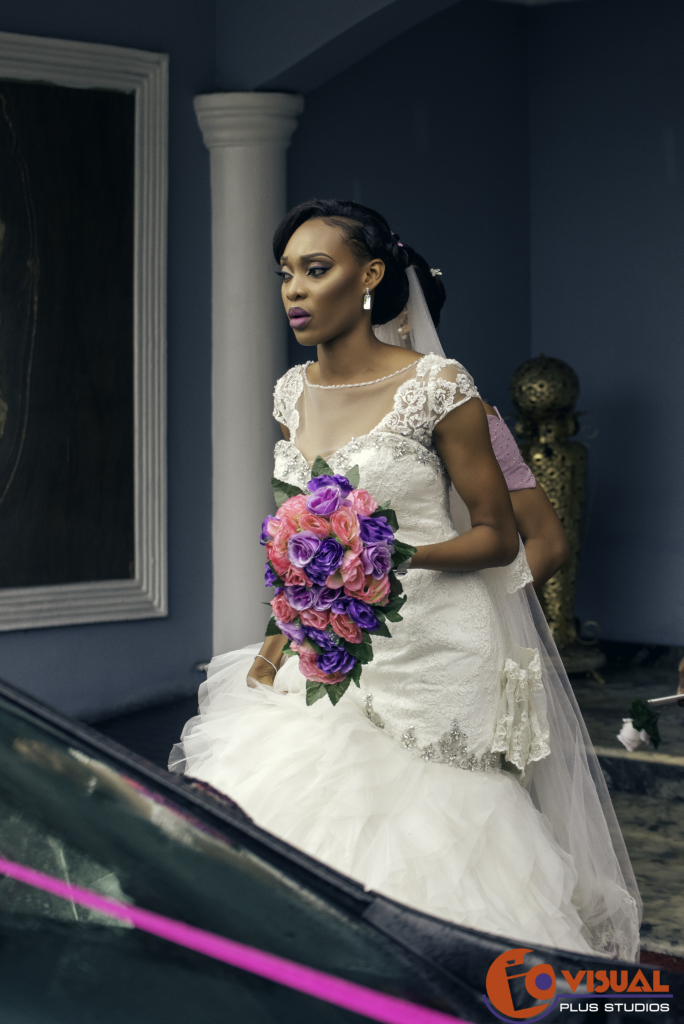 She was also careful in her bouquet of flowers. Her flowers were in the light and deep shades of purple maintaining harmony.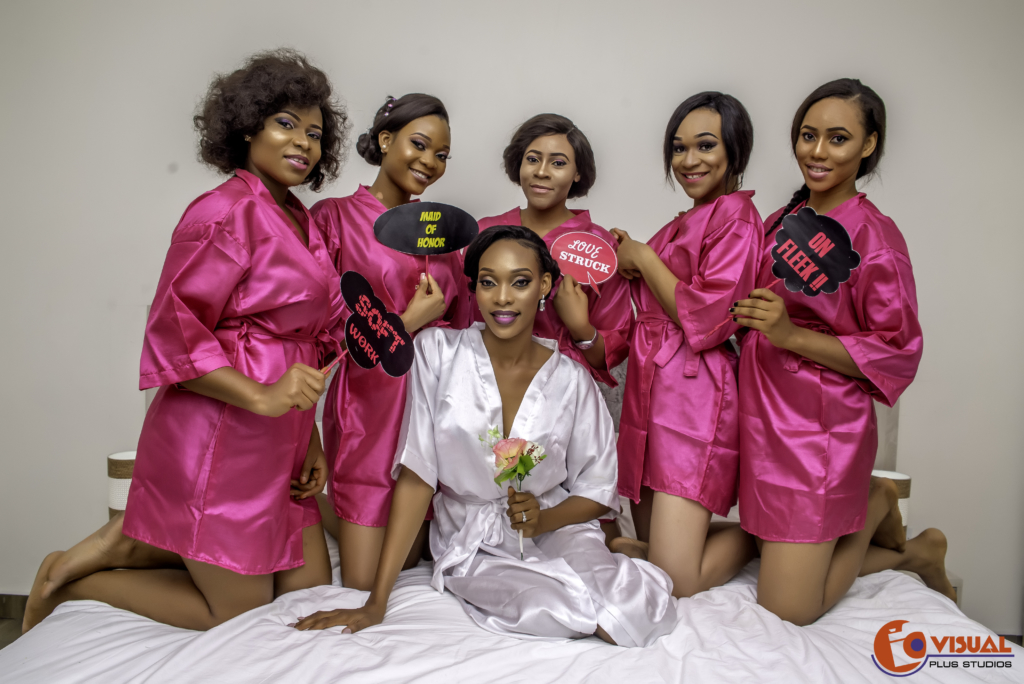 TO BOOK VISUAL PLUS FOR YOUR NEXT WEDDING EVENT, CLICK HERE!