Planning a Nigerian wedding isn't as difficult as many people claim it is. Think I'm wrong? Well, with this complete Nigerian wedding guide, I'd prove my point.

Just relax, grab a cup of coffee (or a bottle of coke), read through this article, and you'd be on your way to celebrating your stress-free, and memorable wedding ceremony.

Are you planning a low budget wedding? Get a professional Photo and Video coverage for less. More details!
If you're the bride to be, I know deep in your heart, you can still hold the joyful moments of when *HE* proposed.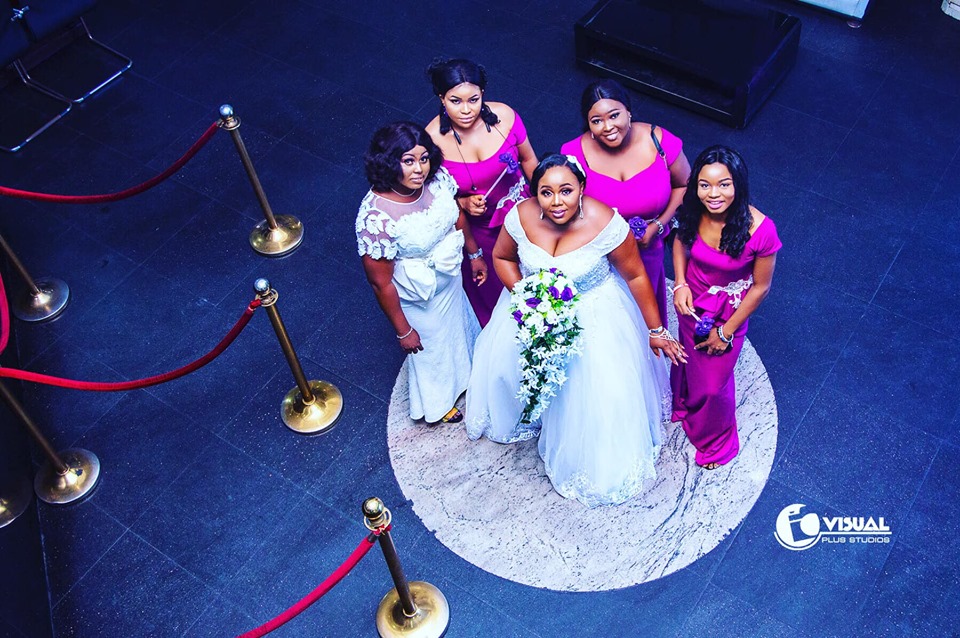 First, you probably weren't expecting it, and secondly, you didn't have to worry about making concrete plans to ensure it went successfully.

Which brings me to *HIM* .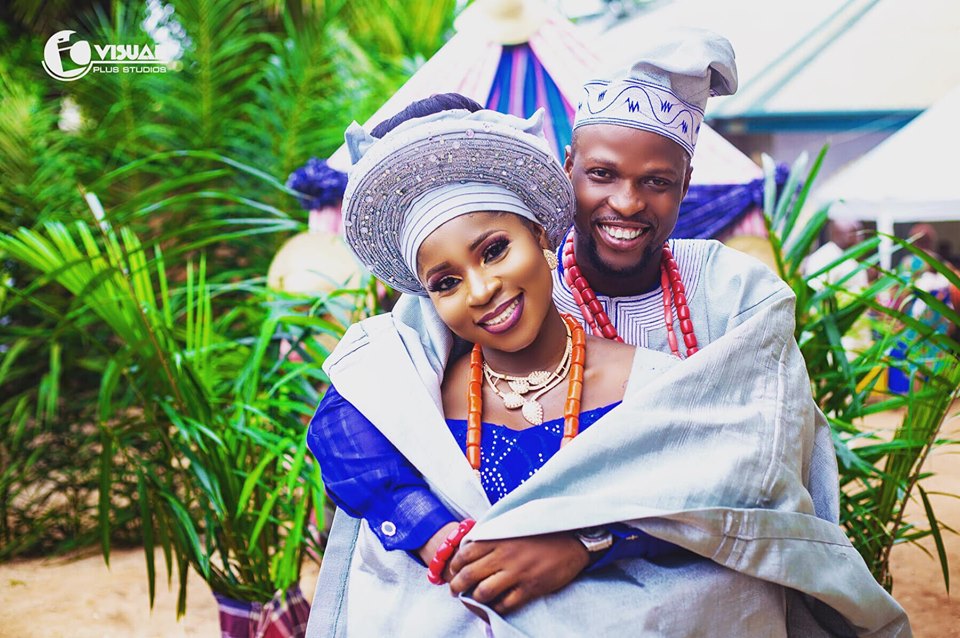 If you think you pulled a big stunt executing that proposal date successfully with little or no articulated plan, I think you should hold off your self-appraisal until after the wedding day.
Though I'm of the opinion that celebrating a successful wedding in Nigeria can be easy, the only way to achieve that is to adequately plan for it.

Back to you, the bride to be, this time no surprises for you. At least you know your wedding ring is just around the corner.

However, to come out smiling with your cherished ring (every normal woman's cherished!) gallantly placed on your finger, Visual Plus Studios, one of the best wedding photography studios in Nigeria, is here to help you successfully plan for it.
---
Download our FREE WEDDING CHECKLIST by completing the form below:
---
For your reading pleasure, this article is broken down into two major parts and further broken into bits for easy consumption. This is to help you successfully celebrate your wedding, no matter the planning stage you currently find yourself at the moment.

PART 1: Before You Set out Planning a Nigerian Wedding
Get the date fixed
Decide on the Wedding Type
Make Your Wedding budget
Create Your Wedding Planner guide
Get a Detailed Wedding Checklist
PART 2: Implementing a Nigerian Wedding Plan
Items needed for wedding ceremony and reception
Wedding items for a bride
Wedding items for a groom
Wedding planner cost
Wedding cakes
---
Download our FREE WEDDING CHECKLIST by completing the form below:
PART 1
#Get The Date Fixed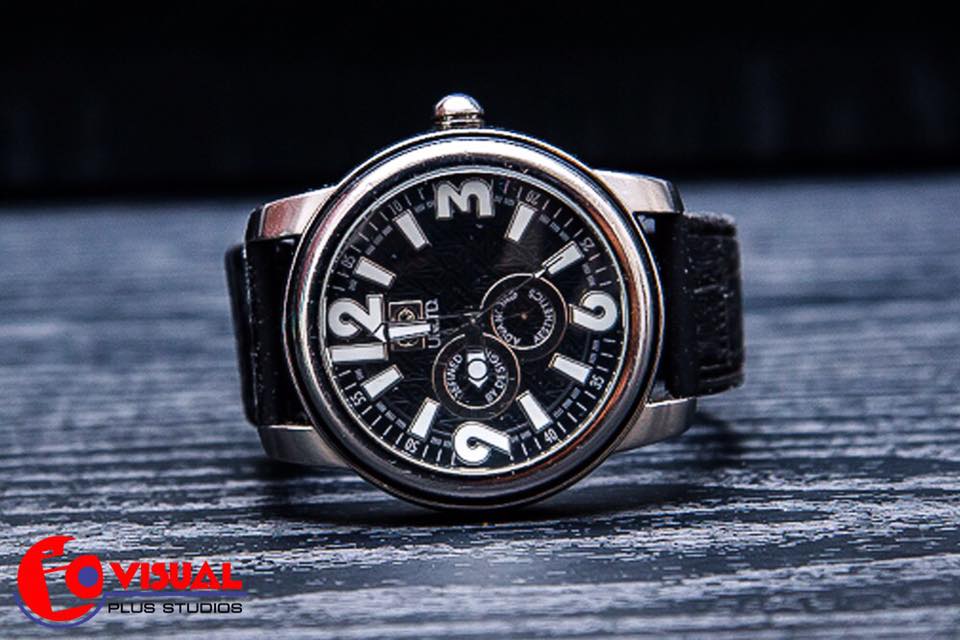 There's no better place to start planning for a wedding in Nigeria than to get the date fixed.
What you should consider a perfect date for your wedding, whether you're planning a low key wedding or a banging bash, is one that allows you enough time to prepare adequately for it.

No particular date can be referred to as "a perfect wedding date," rather, any date that is convenient enough for you is, and you can gladly claim it as yours. Be mindful of government restricted days like "Public Sanitation Days."

Pick a date when you'd be free to focus solely on getting wedded. Don't go for a date when you'd have other inevitable engagements that can seize your attention from your upcoming wedding. Doing this will not only leave you exhausted but may also steal the joy that comes with getting wedded.

Check out our FLEXIBLE WEDDING PLAN that allows you to choose what to pay for your wedding PHOTO and VIDEO Coverage. PROMO LAST TILL END OF WEEK.
Once you decide on the date, communicate it to your family and friends on time, leaving out only those you plan to invite with an invitation card or texts.

#Decide on the Type of Wedding
So what type of wedding is it going to be? Are you planning a low key wedding or you want to shut down the city? Or is it going to be a Nigerian wedding somewhere on the average scale?

It doesn't matter which type of wedding you settle for, what matters most is that you enjoy your ceremony, and kickstart your life as a legally married couple looking to live happily ever after.

However, pending any unforeseen circumstances (which I forbid), weddings aren't birthday celebrations, it'd happen only once in your lifetime, so if you can, make it a bang.

Whatever the case, keep in mind that choosing to settle for a low key wedding isn't an indication of a lack of resources (money primarily), and lavishing everything to paint the city red isn't a confirmation that everything would go smoothly after the wedding party is over and everybody that heaped praises on you leave for their own humble abode.
---
Download our FREE WEDDING CHECKLIST by completing the form below:
Choose a wedding type that fits you and your spouse, both in what resonates best with both of you, what you can afford, and most importantly, what will end up leaving a lifetime of sweet memories in your hearts.

#Make Your Wedding Budget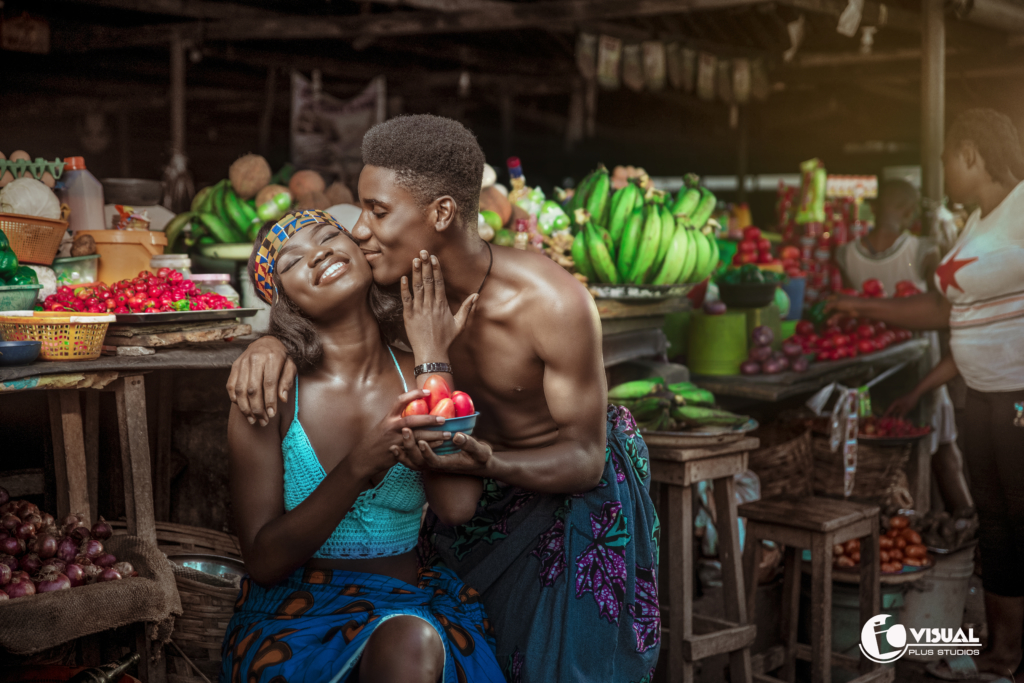 The decision you took above affects what is obtainable here.

The things needed to buy for a wedding are endless, most especially if you don't decide and make a pocket-friendly budget for yourself.

Please, take my advice, decide the exact amount you want to spend (and can comfortably spend) on your wedding, and move such amount to a separate savings destination. Whether it's your Piggybank, or in your bride's personal savings (Trick: I think women love weddings a lot more, so they'd save that money with their lives as against guys).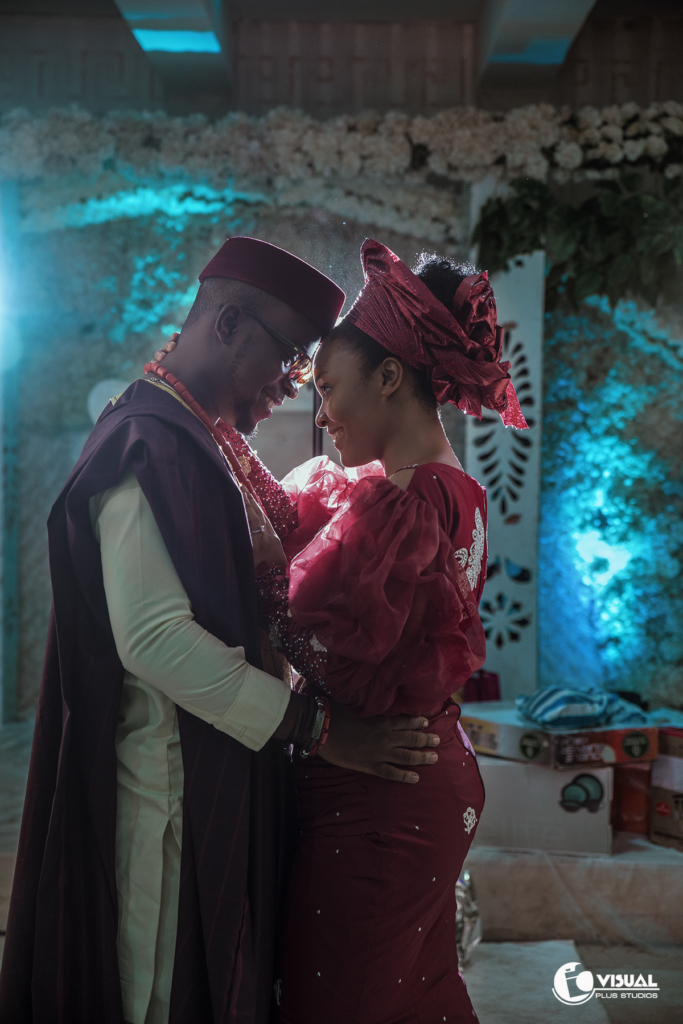 Once you've decided on that Nigerian wedding budget, stick to it. Normally, just like you wouldn't hurt yourself, declaring your budget well ahead of time, when your reasoning faculty is consistent with reality, and not excited, will help you settle for a safe budget.

My personal definition of a safe wedding budget is this:
"one that you can comfortably afford without having to borrow, before and after the wedding."
I don't know about you, but anything other than that, I'd consider an invitation to some unnecessary headache.

#Create Your Wedding Planner Guide
You need a wedding planner guide. You can, and should create, or get one for yourself.

A wedding planner guide will help you tabulate everything you need to get done before the wedding day, on the wedding day, and after the wedding day as you head straight to your promised land, HONEYMOON! (Rejoice only if the expected honeymoon is actually your first time).

That was a joke!

It's easy to assume you can carry everything you need to get done in your head. However remember now, before you remember then, that writing crystallizes thoughts. Please write down your plans, arrange it in the best order, assigning deadlines to achieve each item you've highlighted.
Download our FREE WEDDING CHECKLIST by completing the form below:
If you follow the above instructions, congratulations for you've just created your "Nigerian Wedding Planner Guide." I call it so because many Nigerians will not see the need to purchase one.

#Get a Detailed Wedding Checklist
Your wedding planner guide should be made into a checklist making it easier for you to checkoff every item you've attended to.

If you're yet to create your wedding planner guide, you wouldn't have anything to checkoff.

However, don't panic, Visual Plus Studios created a free wedding checklist, which can also serve as your wedding planner guide just to help you plan and celebrate this wedding successfully.

This free wedding checklist is comprehensive and will help you navigate the second part of this guide more easily. Most importantly, it would ensure you don't forget anything as you plan for your wedding.

Fill the form below to download a copy of the free wedding checklist.
PART 2: Implementing a Nigerian Wedding Plan

#Items Needed for Wedding Ceremony and Reception
Put simply, there are many items needed for wedding ceremony and reception successful celebrations.

The basic and perhaps the most important thing is the lovely union between you and your spouse waiting to be celebrated. Followed very closely to that are yours and your spouse's health.

Don't consider any other item(s) until the above two is given a place of serious preference.

Think you've gotten those two settled? It's now time to consider the tangible things you need to plan your Nigerian wedding.

The first of these many things is your wedding ring. You already should know this, so if you're yet to get yourself one, visit FREM and you'd find a wide range of wedding rings, then you can buy the one that matches your taste.

Nigerians take weddings very seriously. As a teaser, let me announce to you once your wedding date goes public, some prospective guests will take off their meal plans for that date. In other words, you're going to be the father Christmas for some people that day.

So plan to cook enough food. I repeat, plan to cook enough food. If you're expecting hundred (100) people, PLEASE make plans to cook for at least a hundred and fifty (150) people.

Next, you need to get the church notified immediately you decide on the date.

Book a venue well in advance. The process of booking wedding venues has been made very simple in Nigeria. You can reserve a wedding reception venue by visiting OgaVenue.com.ng

If you don't have your own car(s) to convey you and your spouse on that day, this is the time to make arrangements for that. Unless your church and reception venue is located at your backyard.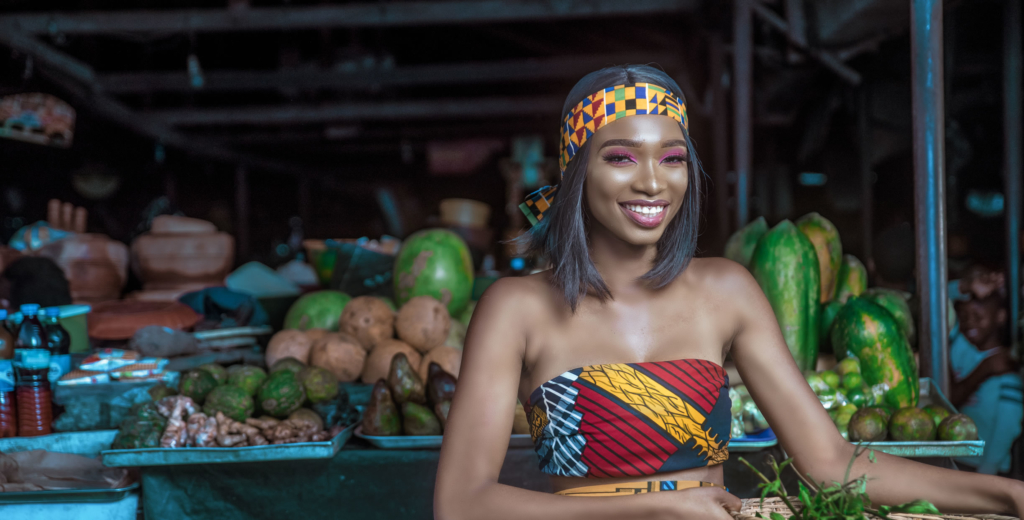 Don't make this one a burden, many Nigerian weddings are celebrated with borrowed cars. If your friends don't have, their friends could have. Humbly ask, or if the bills are available, you can rent a car(s).

If the above items are settled, it's time to look at your wardrobes.

#Wedding Items for a Bride
Sorry guys, if there was a place where "ladies first" was most applicable it is here. Love it or hate it, Nigerian weddings still remains more of a celebration for our lovely ladies. So you must attend to their items FIRST!

If you're the lovely bride to be, I'm only here to remind you of all the wedding items you need, less you forget any out of excitement.

You cannot wed without a wedding gown. Go and book for your wedding gown immediately. Luckily enough, for Nigerian weddings, renting of wedding gowns is an option many have settled for. If you can afford one, better.
Download our FREE WEDDING CHECKLIST by completing the form below:
If it's a Nigerian traditional wedding you're planning then visit your who you consider your best tailor.

Apart from the wedding dress, other items needed for a bride include:
Jewelleries
Shoes
Flowers
Brand new undies (optional, but you should be fresh inside out na)
Makeup reservation
A special hairdo reservation
#Wedding Items for a Groom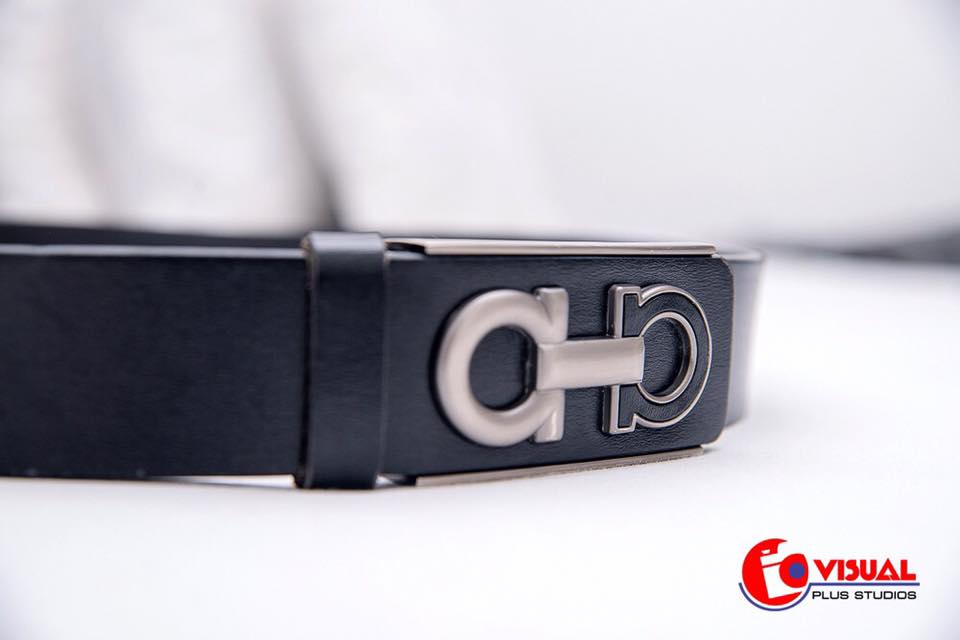 Apart from the fact that grooms must get ready to see their bank accounts receive the slicing of its life, grooms don't need many items when planning for a Nigerian wedding.

I know most guys will look still appear charming trying out a combination of what is available in their wardrobe.

However, I don't advice any groom to go against the parable of Jesus Christ on putting "old wine in new skins."

For this reason, below are the wedding items for a groom:
Money, and more MONEY!
Bestman, and men on suite
Brand new suite or an expertly sewn native attire (for Nigerian traditional weddings)
Shoes
Money (reserved for after the wedding)
#Wedding Planner Cost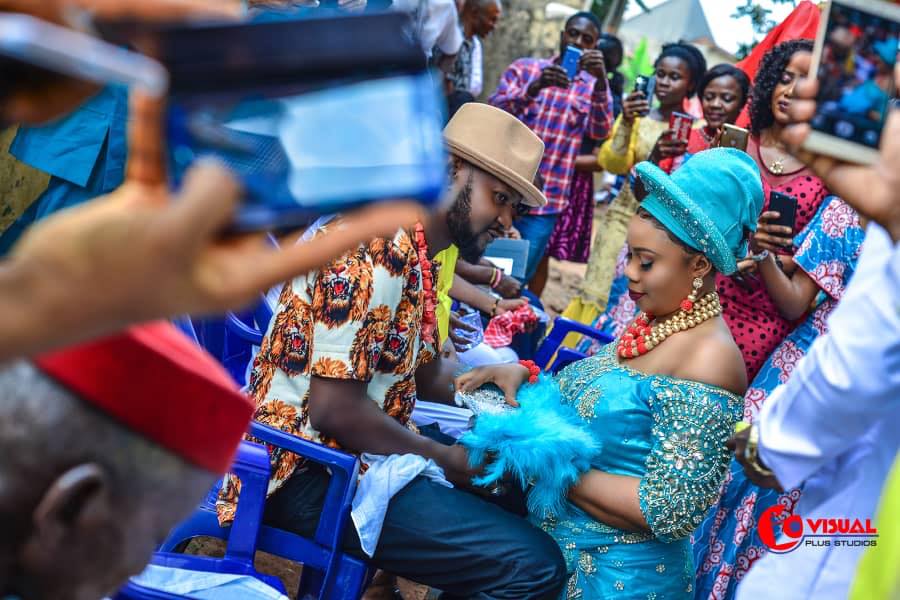 Having read through to this stage, you may think you can handle everything on your own and don't need to hire a wedding planner.

Please have a rethink. You need a wedding planner to help you take care of logistics, this will help concentrate on being wedded and enjoying such a once in a lifetime moments.

If you cannot accommodate a professional wedding planner in your already tight budget, consider seeking help from any of your reliable friends or relatives.

If you can, and choose to hire a professional wedding planner in Nigeria, consider the things highlighted below:
Experience
Portfolio
Referrals
Price
Personalities mesh
#Wedding Cakes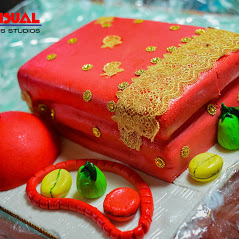 Nigeria is home is to some of the world's best wedding cakes you can ever find. Wedding cakes in Nigeria comes in various sizes and shapes, trust me, you'd definitely find one that wets your taste buds.

The only thing you should worry about when shopping for a wedding cake in Nigeria is the amount you've set aside for it.

If you're looking for some inspiration for your wedding cake design, check out this collection of stunning wedding cakes designs by kamora.com.

I'd advise you to book for your wedding cake on time. Save yourself the stress of having to yell at any caterer and book a wedding cake well in advance when planning your Nigerian wedding.
#TheChurch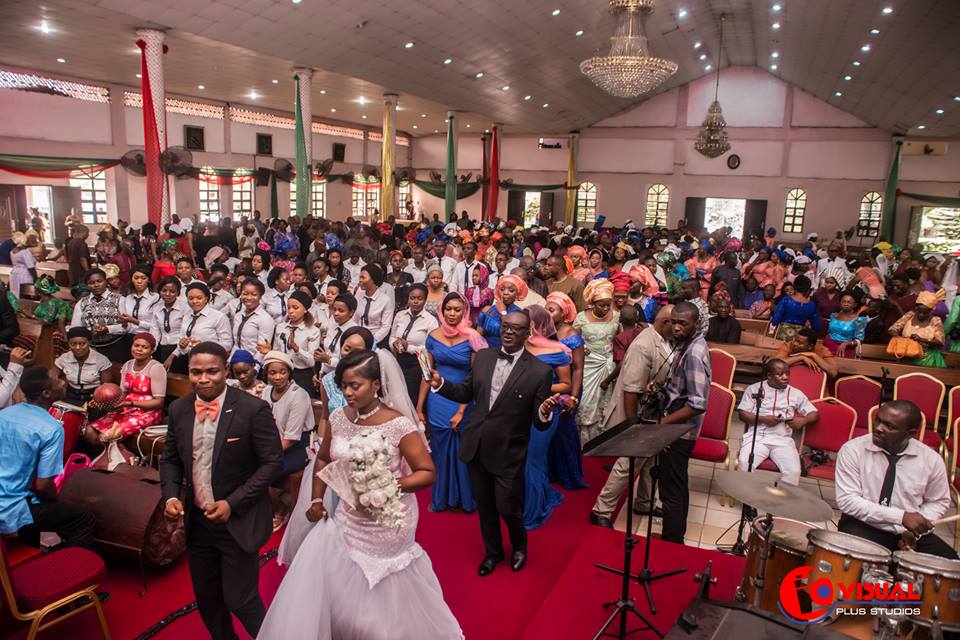 If you are planning a Christian wedding, you will need to take out time and sort of things with your church properly.
Some churches insist that the couple take compulsory marriage classes. Some of these classes last months.
Some churches insist on mass weddings. So your date must conform with a chosen date for all weddings in a particular month.
Where you have no particular church, some churches can discuss with you and have your wedding done at your own date while you cover certain church expenses etc.
Depending on your church and its doctrines, take out time and sort out date issues, marriage training, certificates etc.
Download our FREE WEDDING CHECKLIST by completing the form below:
#Wedding Photography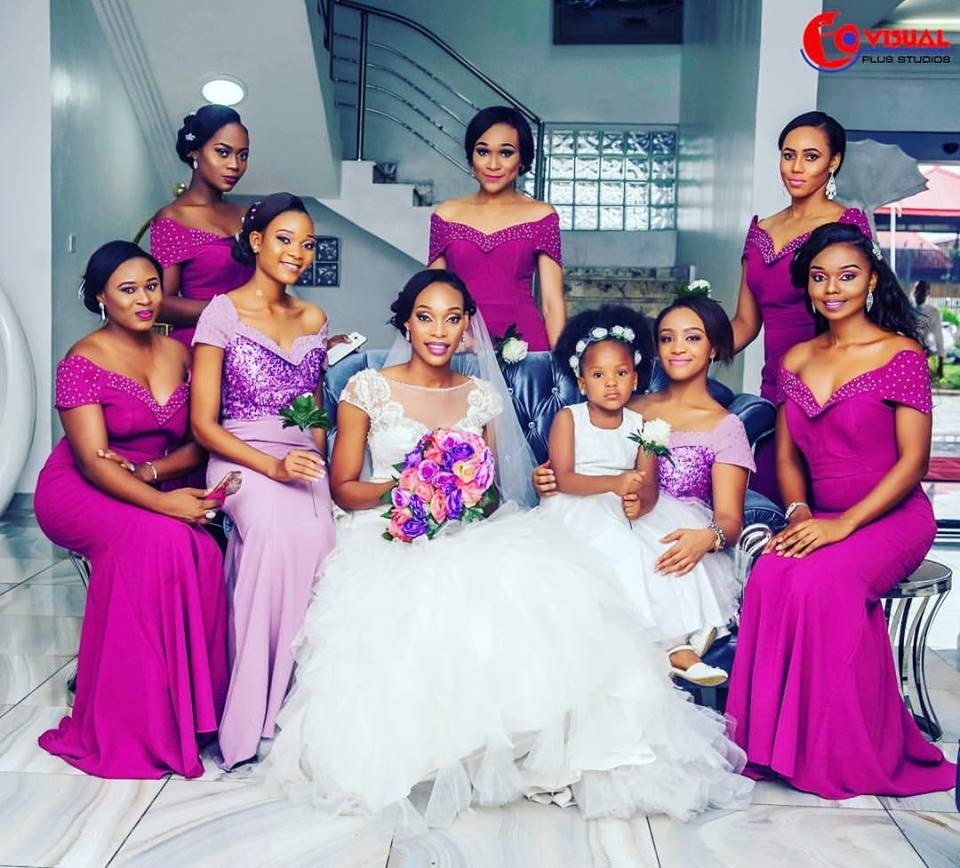 Other articles published as Nigerian wedding planning guides, like this and this, unpardonably forgot to highlight the importance of wedding photography in their articles.

Wedding photography is overly important and must be taken into serious consideration when planning a Nigerian wedding.

Firstly, there is so documented measure for who to call a professional photographer or photography studio, and secondly, almost everyone with a camera claims to be a photographer in Nigeria.

One thing you must keep in mind is that while everything you spend to celebrate your wedding in Nigeria, or in any other part of the world will come and go, what keeps the memories of that special day alive is the quality of wedding photography you give to it.

Don't take your wedding photography coverage for granted. Don't leave it at the mercy of incompetent amateurs.

Don't you want stunning pictures and videos lasting forever? Wouldn't you want to make a very beautiful enlarged copy of you and your spouse displayed for visitors viewing pleasure when they step into your living room?

Without blowing our own trumpet, Visual Plus Studio has successfully and effectively covered weddings of all types in Nigeria, from pre-weddings to the grand celebrations, you can rely on Visual Plus Studio flexible wedding photography packages.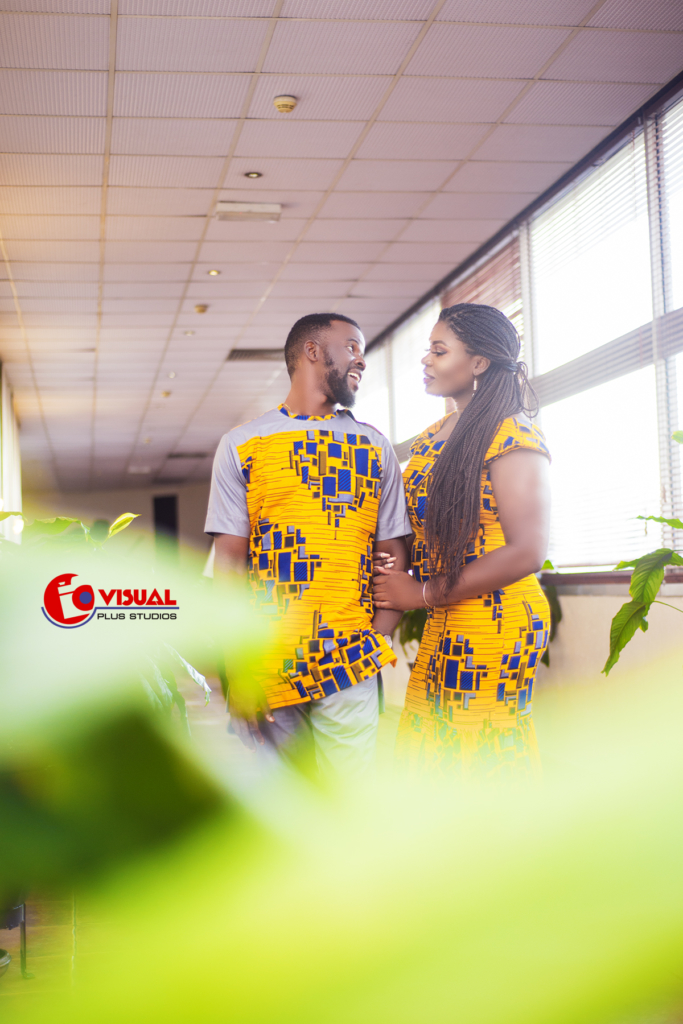 See a gallery of some of our covered weddings here.
To learn Photography and Videography With Visual Plus Studios, click here!

So there you have it. You've now been equipped with enough information to celebrate a memorable wedding ceremony in Nigeria.

Before you go, don't forget to grab your free copy of the free Nigerian wedding checklist by completing the form below.
Download our FREE WEDDING CHECKLIST by completing the form below: